5885 East Circle Drive, Cicero, NY 13039
Sell Your Car To Driver's Village
Is it finally time to exchange your used car for cash? Or exchange your vehicle for another that better fits your needs? Either way, the Driver's Village Vehicle Exchange Center is the place to start. Don't spend money or waste time on a classified ad, get cash for your used car today! Why deal with phone calls, e-mails and strangers, when the trusted professionals at the Vehicle Exchange Center will give you a check or Trade-In voucher for the value of your car, truck or SUV...on the spot. It's the safe, no hassle way to exchange your ride.
Popular questions we hear from car owners in the Cicero, NY is, "How much is my car worth?" and "How do I sell my car? Driver's Village eliminated the confusion and created a simple solution to buy your used car.
You'll get our simple appraisal process whether you're selling your car to us or trading it in towards a new purchase. Our professional appraisers will give you an instant cash offer in our Cicero location just outside of Syracuse will help you sell your car easy and fast.
Share your car's details and your information in the form below.
We'll contact you for an appointment so we can drive the car and confirm/adjust the value.
We will walk you through step-by-step how a vehicle appraisal works.
We'll tell you exactly how much your car is worth and why, so you're confident you're getting a fair deal.
Our goal is to make it easy for you to know how much your car is worth, even if you don't take our offer.
You'll like how easy we make it for you vs. selling your car to a private party.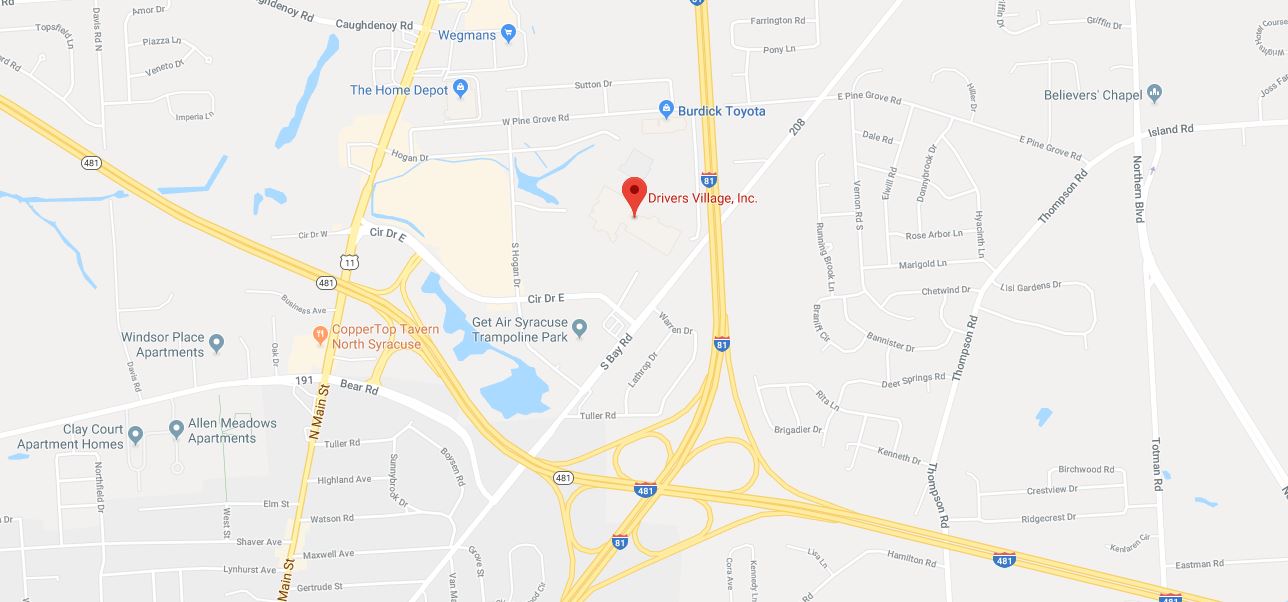 Drivers Village
5885 Circle Drive E
Cicero, NY 13039
Sales:
(877) 514-1748